Click onto images to solve your pest problem
Reasons to contact Pest Disturbers your pest control expert.
With 10 Years of experience in pest control-this brings peace of mind as we know how to take care of your situation.
We are your pest professionals and are fully trained to understand your immediate issue and investigate the cause of the problem to prevent in future.

Pest Disturbers staff are fully qualified, licensed pest controllers and follow Australian standards.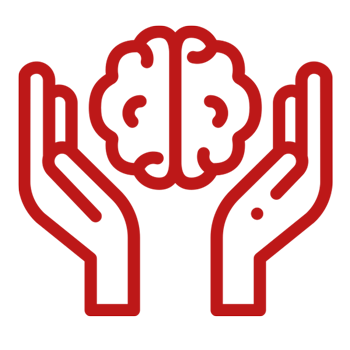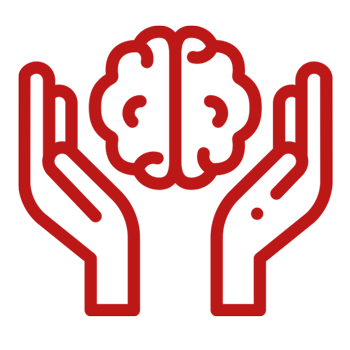 Our experience allows us to be very careful inside your house and work with family members, to achieve the desired outcome-the removal of pests.
ENQUIRE NOW
FILL OUT THE FORM BELOW
Pest Control 
We offer 6 months warranty on our work!

We offer customised plans for all residential pest control in Melbourne. We understand that every household is unique with different needs and preferences.

COMMERCIAL pest free environment
The most important factor that makes a good work place is a pest free and clean environment. No matter how old or new the building.
With over 10 Years of experience in pest control-this brings peace of mind as we know how to take care of your situation.
Pest Disturbers Pty Ltd is a renowned business, we pride ourselves on our friendly, quality and knowledgeable service. We believe in building lasting relationships with our valuable clients.
Home Pest Control
Our staff are highly qualified and professionally trained to use the safest and latest techniques of pest removal, whether we are in the middle of providing home pest control or commercial pest control to our clients in Melbourne. Our staff comprises of courteous and friendly individuals, who are readily available to answer any queries you may have regarding our services of pest control in Melbourne.
We understand that a bee or a wasp's hive, a mouse running around your home or any other similar occupancy of a pest in your home or business poses health risks to you and others. This is why we aim at providing quick, prompt and swift pest control to our clients. So whether you require us to provide you home pest control in Melbourne or commercial pest control, just give us a call at or send an email to Pest Disturbers Pty Ltd!
Testimonials from our valued clients
Sam Ebejer
22:39 28 Nov 23
Have dealt with Mike several times, who provides prompt service including same day where possible.His baits are very potent & effective in clearing rodent infestation, compared to off the shelf products which have little effect.His baits are long lasting (over 12 months) making them cost effective.
Rachel Presland
02:05 22 Nov 23
Pest Disturbers came to our house with very short notice to remove and rehome a very large huntsman spider. He also provide a quote for a full pest control treatment. I was very satisfied with the service and the speed of contact and flexibility to come round at short notice. Will be recommending to all friends and family
We've been getting them to do the pest control spray for years now. Very satisfied with their work.
Mei Tin Chan
17:55 21 Nov 23
Quick response to my call and identify the bugs through pictures I sent. Come to my place within 2 hours and applied the treatment efficiency. Michael is knowledgeable, patient and professional. Thank you! 🙂
paul carman
01:50 21 Nov 23
Michael did a great job of catching the Possum in my lounge room within 2 minutes.
Polly Zeeher
01:42 19 Nov 23
Excellent and very quick service. Thank you!
Lynn Davies
01:31 14 Nov 23
Michael has helped us twice, once for rodents and once for wasps. He is very professional and friendly. I would not hesitate to call him again.
Barry Zeuschner
02:09 11 Nov 23
Michael gave promt and efficient service
Sharleen O'Neil
00:22 11 Nov 23
Great communication and was amazed that we had someone come out on a public holiday to get rid of a couple of wasps nest.
Christopher Kirov
02:18 10 Nov 23
Will definitely use this business again…Peter was extremely helpful and explained everything he was doing step by step…a true professional, polite and well spoken…A++++
John Blanas
11:26 08 Nov 23
Michael was great to deal with his work is all quality the best in the buisness highly recommended!!!
Cassie Mathieson-Lowe
05:09 07 Nov 23
Really happy with Michael. Helpful on the phone, available on a public holiday, great rate to rid the rotten bees residing in the house.
Tamaryn Monson
23:15 06 Nov 23
Very happy with the service and came out within 2hours of call. We have booked in for more pest control around our house..
alysia song
21:37 05 Nov 23
We called Michael in to help us with our infestation of tiny little cockroaches. He seemed like a nice guy. He explained the process to us and was also mindful of the fact that we have a cat. We needed to evacuate the premises for 5 hours and then air the house out. We were told not to mop the floors for 3 weeks. That was hard but worth it as we haven't seen a cockroach since.
Carolyn Rich
06:16 05 Nov 23
Michael came out on the weekend when I called. I've had an ant problem for a few years and finally decided to deal with it. Micheal arrived on time, explained his service and got to work. Happy with the results. Would recommend Pest Disturbers
Senthil Kumari
05:30 01 Nov 23
Can't thank Michael enough for he attended my call immediately and gave appointment within 2hours, understanding the emergency of my pest problem. He arrived at my place on time and did the best service needed for my situation. He charged reasonable, value for each penny we spent!As he promised within 2 days we could see there were no more pest problems. His approach is so professional, so quick, attention to detail. He even assured us with a warranty period of next 12 months.Prompt service with clear instructions to follow afterwards and he even called and checked after 2 days if everything is good!Very happy that I called him and got his service! Thanks again Michael!
chris baksa
06:33 31 Oct 23
Michael came and got rid of the bees living in my wall.One visit job done, no fuss, no problem.👍
Karen English
03:59 26 Oct 23
Excellent same day service, arrived within the hour to attend to a bee issue at our factory. A 6 month warranty comes with their work, just brilliant.Would highly recommend Pest Disturbers Pty Ltd
Very professional and effective
sunny sharma
10:40 25 Oct 23
Vero Rocks
09:30 25 Oct 23
Excellent service- we have been with them for over 5 years and couldn't be more happier with them. Always best advice and always willing to help with their expert advice 👏👏👏👏 10/10
Mukhdeep Singh
09:14 25 Oct 23
Great service, great work and great people. No chase ups. Always on time. Keep it up guys 👍💪
Bettina Torres
08:37 25 Oct 23
Michael was very informative, professional, organised and reliable, would recommend to anyone
Georgia "Georgia" G
08:36 25 Oct 23
We called Michael on a Saturday morning as we needed urgent pest control. Michael attended within the hourr and was able to resolve our rodent issues. Michael was very professional, knowledgeable, polite and well priced. We highly recommend Michael and team at pest distributors. Thanks guys!
Kathryn Trower
09:37 23 Oct 23
Came out same day and completely took care of the bees. Very happy
Michael Turner
09:36 20 Oct 23
Michael came when he said he would! Was very informative about the process, was very easy to deal with, I would highly recommend to anyone
Tania Tomsic
22:51 03 Oct 23
Michael was great to deal with from the first instance. Turned up when he said he would and thoroughly explained his process. Also met Peter on the day who also explained exactly what needed to be done. Felt very comfortable with both Michael and Peter. Would highly recommend.
Kerry Di Siervi
23:07 01 Aug 23
Great service, Very quick response, very thorough.
Dominic Fitzgerald
04:34 31 Jul 23
George Gramnea
01:43 23 Jul 23
Good work done by a professional
Vito Galati
08:15 21 Jun 23
Can't go wrong with Pest Disturbers great knowledge and experience when it comes to your required needs
Lucinda Lavac
08:36 21 May 23
Fast, friendly and efficient service very happy
Katrina Kortlang
03:57 15 May 23
Michael was very polite, professional and knowledgeable and quickly sorted out what was a very large nest of wasps in our roof cavity. Fantastic service, and now some peace of mind!
Aaron goncalves
05:56 13 May 23
Best service, we had Michael who not only was able to come within the hour but was extremely helpful, he got rid of not only 1 nest but 3!!! Highly recommend him, will definitely be using this service again if needed! Thanks for your service
Sonya McGowan
00:18 25 Apr 23
Pest disturbers was fantastic. Michael did a brilliant job of getting rid of my massive wasp nest that was in my roof. Highly recommend this company and Michael. Very satisfied and reliable price. Thanks again.
Anne Cleary
22:32 24 Apr 23
Replied to our call promptly and solved the problem swiftly
Karen y Oliver Matas Moreno
23:05 16 Apr 23
Great service and very responsive!
Jaehyoung Hyun
09:15 10 Apr 23
Michael is a professional pest controller. My family is happy and thankful for his professional care. I highly recommend the Pest Distributor if you have a pest issue.
Geoff Keith
07:11 08 Apr 23
Nice man who new his workWould recomend him
Xavier Sun
02:49 07 Apr 23
bungalowwbill
00:28 05 Apr 23
No problems all good same day sorted was very Happy
Michael assisted me with a mouse. Came after hours to fit in with me; he explained everything to me as he worked, and despite my hysteria remained calm and reassuring. Highly recommend.
It was done efficiently n professionally though I need to wait for 6 mths to see if their warranty is effective. It was done only about a week ago.
jerry prochazka
04:45 15 Mar 23
Very good communication skills. Called to cofirm before arrival. Applicator used all appropriate PPE. Destroyed European wasp Nest behind retaining wall. Two & half hours later no sign of any wasps. Was able to attend on short notice. Happy to recommend.
I've used Pest Disturbers two years in a row. Michael is friendly, knowledgeable and patient. He conducted a thorough assessment of my house and took the time to address all my queries and explain the process, which made me feel a lot calmer about the situation (I'm slightly phobic about mice). Both times the problem was solved - no more mouse sightings. I will continue to use Pest Disturbers on an annual basis. I highly recommend them.
Jennifer Najdenovski
02:50 28 Nov 22
Very good to deal with. On time and efficient. Have helped greatly with rodent control.
Jeremy Morris
01:13 03 Oct 22
Have used Pest Disturbers on multiple occasions. Michael is knowledgeable, professional and courteous. I wouldn't hesitate to recommend his services to anyone who needs pest control. Thank you for your great service!
Kristan Gilbert
02:02 01 Sep 22
Michael attended our rodent call out promptly and was professional and successful in eradicating mice. We saw quick results and are happy to recommend his services. Thanks Michael.
glenn clark
05:27 30 Aug 22
I could not be more happy with the service that Michael provided. His communication throughout the whole process was extremely effective and on the day he ensured I understood the process. His workmanship was excellent and his attention to detail meant he identified another wasp nest location and ensured he treated that also. I was really impressed and felt I got good value for money and a very professional organisation. I would defiantly recommend Michael and use him again.
margaret higgins
03:19 23 Aug 22
I am having a very frustrating experience with this company. Michael first came to my house in March to treat mice, and has been back several times trying different things, but we still have mice! Six weeks ago he left baited traps in the kitchen, which didn't catch any mice, and Michael has not been back since, despite many calls and text messages from me.
Rukhmin Saini
03:57 13 Jul 22
I highly recommend this company. They were extremely friendly and thorough. Explained the process and worked quickly and efficiently. AmaZing HIGHLY RECOMMEND
Martin Kunert
10:33 01 May 22
Had a problem with mice. Came out the same day I called. Explained all he did and solved the issue safely and professionally. Great service.
Jennifer Stepanov
10:24 26 Apr 22
Had a bird nest removal from my property. They did the job within hours of calling, did it quick and did it well! Very reasonable pricing too! Would certainly recommend to anyone 🙂
Vikas Modgil
04:42 27 Mar 22
Michael was fantastic. Explained everything about how he was going to treat the rodent problem. He was on time and very helpful regarding prevention.I would highly recommend him to any of my family and friends.
Jerry Ngai (Jman)
03:48 06 Mar 22
Ravnish Gandhi
21:09 04 Mar 22
Dave and Nga Le
11:10 04 Mar 22
Colleen Traynor
09:49 04 Mar 22
I found Pest Distributors very Professional and very helpful would highly recommend
Lorraine Camilleri
21:22 02 Mar 22
After phoneing Pest Disturbers to make an appointment, we received a quick response and had Michael come out within a few hours to get rid of a WASP NEST, it look's like the job went well & hopefully we won't have any more, I would recomend this Company to Family & Freinds.
Great service and great experience 😀
Emma Crawford
01:21 18 Feb 22
christine korvemaa
02:13 16 Feb 22
Very good company to deal with.Michael is very professional, polite, prompt and does an excellent job.I would absolutely recommend him.
Gilla Kraner
00:05 04 Feb 22
Fab Cutrona
04:52 16 Jan 22
Meaghan Coyle
05:02 03 Jan 22
Michael was very helpful. He explained the treatment and how it works, turned up on time, was very thorough in his assessment and treatment of the problem, and provided excellent after-care. Highly recommend this service.
Kevin Zhang
03:39 02 Jan 22
Very professional service. Attended on time. Recommend to all sorts of pest issues.
Kurosaki Ichigo
01:59 02 Jan 22
Michael rang me the very next day, I was very pleased with the responsiveness. He is professional and patient to explain the situation and process. He took the time to listen and understand the specific problem I have before suggesting a solution. Thanks mate and hope you have a great year ahead. 😉
Stephanie Charalambous
01:26 02 Jan 22
Hung Nguyen
19:05 11 Dec 21
Chris Nikolas
09:21 29 Nov 21
We used Michael to spray our house to rid of spiders and also when we had rodents in the roof. On both occasions he was super professional and got rid of the rodents in one day!
Anton Sosic
03:23 23 Nov 21
We had a black ant issue at our property. Michael told us how to prepare prior to his visit. As ideal conditions were only going to occur on a Public Holiday he even came out and did his call on that day.Highly recommended.
Michael Butler
01:47 18 Nov 21
Fantastic service. Promptly respond to requests. Excellent results from their labours. Michael is a blessing to deal with
Had nest of bees inside my house and also another outside. The prompt attendance and removal of the bees was really appreciated. Highly recommend Pest Disturbers.
Bzjnki7750
06:33 31 Oct 21
Michael explained everything really well and was very thorough. Thank you so much!
Patrick Liu
00:36 26 Oct 21
can u get rid of George Stavrakis
Jennifer T (JennyT)
03:48 22 Oct 21
Prompt arrival and fully explained the process and what to expect after treatment. Would highly recommend.
Leona Perham
01:19 22 Oct 21
Michael is great, would highly recommend him, very responsive and very easy to talk to he explains everything which can make a scary situation easier to cope with, thank you !!
George Stavrakis - Harcourts Rata & Co
05:32 06 Oct 21
What an awesome experience. Michael is fantastic. Turned up on time. Thorough with what he does. No corners cut. He enjoys his work and is very professional in offering his knowledge into problems and how to combat them.He is already booked in as a regular not only to our property but to our family and friends as well.On the work side of things, property managers say he is great to work with and he communicates well to landlords when dealing with investment properties.
Jackie Booth
08:23 03 Oct 21
Michael visited our house and took care of our rodent problem. It has now been 2 months and we have no sign of any further activity. Michael was extremely professional and lovely to deal with. I would highly recommend him and the business.
Marie Stav
05:39 03 Oct 21
Micheal from Pest Distributers is by far the best in the business. I have had several pest controllers over the years and have found them not to be as thorough and professional like Michael.From the moment Michael is onsite, he is very thorough, very clean and overall is great at what he does. I have never had an issue with him nor any of his services. He's very polite and a very easy to deal withI am very happy and would recommend Michael to all of my family and friends!Thank you for all of your help and keeping myself and my family safe from unwanted pests inside and outside my house!!!
Sam Quigley
05:36 28 Sep 21
Very quick and professional. Caught and disposed of three mice in the first half-hour, and has left all entry/exit points heavily trapped and baited for the next month.
Michael was very prompt and professional. Such a great help, highly recommended Michael for any pest control.
Jill Guascoine
03:20 08 Jun 21
I recommend this business to anyone who is in need for the service. Michael was very helpful and friendly and informative and prompt coming out on the same day and sorting my situation, thankyou very much.
Srinivasan Hari
03:15 05 Jun 21
Ashlee Duggan
05:53 26 May 21
Highly recommended Michael and Pest Disturbers. He is a very professional and lovely man. I had a wasp nest in my backyard that I needed gone, and he completed the job quick and efficiently. Thank you Michael for your hard work, much appreciated.
Mark Allen
01:40 25 May 21
Fantastic service & very professional,Eradicated the rodents we had @ Bauer in Laverton North, disposed of rodents humanely and efficientlyThanks for a great outcome, Pest Disturbers.
Linda Nguyen
06:21 03 May 21
Stuart Skidmore
12:13 30 Apr 21
Michael and team were a fantastic, prompt service and very efficient. They sorted out our rodent problem, would highly recommend them.
Glenda Bye
05:21 27 Mar 21
chris leventis
07:00 21 Mar 21
lesley devlin
10:53 19 Mar 21
Great service and very professional.
I like to thank Pest Desturbers for doing a very professional & wonderful job a complete household spray including my garage & shed, i find Michael to be very professional & honest man l am very impressed from his work i will definitely use Pest Desturbers again and i do recommend Pest Desturbers to other people.Well done !!!
Next Reviews