Melbourne pest control
Pest Disturbers Pty Ltd is a renowned Melbourne pest control business, we pride ourselves on our friendly, quality and knowledgeable service. We believe in building lasting relationships with our valuable clients.
All of our friendly technicians are fully qualified and licensed, as well as holding a current Victorian Police check. Our service is thorough and efficient, meaning we are highly competitive on price,
As Melbourne pest control experts, we will make sure our services free your homes and commercial set-ups from pests for a longer duration, so you can go about following your daily routine without any disruptions from pests. If your home is infested with pests, they can become a source of nuisance and can worry your children as well. If your business is invaded by pests, they can discourage customers from doing business with you and really be harmful for your reputation. Pest Disturbers Pty Ltd can save you from pest troubles by providing you effective, prompt and efficient Melbourne pest control.
Eco Friendly Pest Control Melbourne
As a responsible provider of pest control services in Melbourne, we want to make sure that neither you nor the environment is exposed to any danger in the execution of pests. For ensuring that your safety and that of the surrounding environment remains intact, we specialize in providing eco pest control services in Melbourne. We use eco-friendly substances, methods and equipment to get rid of pests from your homes and businesses in the most environmentally friendly way possible. Each job is executed in a highly professional manner, following standard practices, well defined procedures and the best quality eco-friendly material.

Reasons to contact Pest Disturbers your pest control expert.
With 10 Years of experience in pest control-this brings peace of mind as we know how to take care of your situation.
We are your pest professionals and are fully trained to understand your immediate issue and investigate the cause of the problem to prevent in future.
Pest Disturbers staff are fully qualified, licensed pest controllers and follow Australian standards.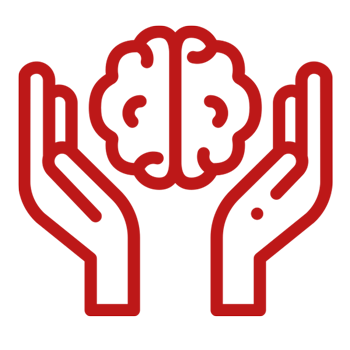 Our experience allows us to be very careful inside your house and work with family members, to achieve the desired outcome-the removal of pests.
Testimonials from our valued clients
Positive: Professionalism, Punctuality, Quality, Responsiveness, Value
Michael is very professional and reliable. We highly recommend him to anyone for pest control. Thank you
Positive: Professionalism, Punctuality, Responsiveness
Called Michael after 5pm, and he came out within 90 minutes the same evening to treat the wasp infestation.  Professional, responsive, couldn't have been happier.  Thanks Michael.
Positive:Professionalism, Punctuality, Quality, Responsiveness, Value
Highly recommend Michael at Pest Disturbers. Have used him a number of times and not only does he do a fantastic job but he is always extremely professional, reliable and polite. Would not hesitate to use again.
Positive: Professionalism, Punctuality, Quality, Responsiveness, Value
Michael came out within a few hours of calling him for our bee issue. He was extremely friendly and thorough. Highly recommended… we will definitely be asking him to come back for our yearly pest control from now on!