Termite Control Melbourne
To make sure your home, office or commercial set-up in Melbourne is termite free, we bring to you top quality termite inspections so you can become proactive in dealing with termite!
Termites proceed covertly in spreading their infestation. These are pests that work their way slowly, causing hidden damage to your property that may only become apparent when they are done with their jobs. They feed on wood and paper, which is why your furniture, books, shelves, cartons and boxes, cabinets and cupboards, and other wooden items are susceptible to damage due to termite infestation. They make your wooden structures weak and therefore, expose you to a hazard that your furniture may break, your wooden floor gets cracked or your cabinet falls down.
Termite Control Melbourne
Do You Have Termites?
There are ways to avoid termite infestation including keeping moisture levels under control and allowing proper air ventilation inside your rooms. However, here are a few indications that your property in Melbourne could be suffering from termite infestation and that you need to give us a call for termite inspection:
When something that seems similar to damage due to water appears on the top of your furniture, wooden ceilings, floors or walls;
When you feel that the surface of your cabinets, cupboards and other wooden furniture seems swollen;
When on knocking, your solid wood items including doors, window frames, bed headboards, etc., feel hollow;
When you see mazes and tunnels kind of structures appear on the surface of your wooden items, floors or ceilings, commonly known as mud tubes;
When you can detect an unusual kind of an odour similar to mildew.
Termite Removal Melbourne
You may be surprised to know that termites can also infect your carpets and make holes in them. If not controlled in time, termite infestation can clearly cause large scale damage to your property and can result in weakening the structural elements of your property.
When you hire us for termite inspection, regardless of where you are located in Melbourne, our team will reach you quickly. Our experts will do a thorough inspection to determine the level of damage and the areas that could be infected with termites. This will also include an inspection of your landscape including your fences and your plantations.
Home Termite Inspection
We have top quality termite inspection services for clients in Melbourne and can help you get rid of termite infestation before the damage spreads. Our team will happily visit your property and give you an on-site  quote for getting rid of termites. You can even hire our termite inspection services for evaluating the termite situation inside a new home or property you are about to purchase, anywhere in Melbourne.
We advise our clients in Melbourne to take prompt action against termite infestation because investing in our services of termite inspection is a much more affordable option than having to replace the damage caused by termites. Make sure you stay safe from pest infestations and make the smart choice of calling professionals us for relieving you of any kind of pest invasions, including termites!
Reasons to contact Pest Disturbers your pest control expert.
With 10 Years of experience in pest control-this brings peace of mind as we know how to take care of your situation.
We are your pest professionals and are fully trained to understand your immediate issue and investigate the cause of the problem to prevent in future.
Pest Disturbers staff are fully qualified, licensed pest controllers and follow Australian standards.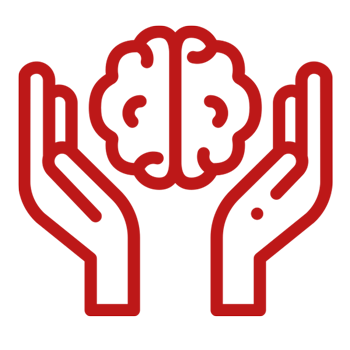 Our experience allows us to be very careful inside your house and work with family members, to achieve the desired outcome-the removal of pests.