Mice Control
We can remove your mice!
Pest Control Rats, Mice and Rodents
The problem with rodent infestation especially rats or mice infestation is that it grows at an immense rate due to the quick reproductive ability of mice, making it quite difficult to eradicate it. It can quickly become a serious problem for you if you do not take quick action. We offer to takeover your property in Melbourne and cleanse it with our rat, mice and rodent control services. So give us a call or send us an email  and our expert exterminators will be there to make your property free of mice and other rodent infestations!
Helpful hints for mice control Melbourne.
Inspect: The first step in controlling mice is to inspect feeding areas and exclude mice by closing entry access points.
Look for mice tracks, mice droppings and other rodent signs.
Sanitation: If possible, get rid of human and pet food sources that the mice may be feeding. Enclose the food in tight fitting containers. Kitchen floors, sinks and counter tops need to be kept clean.
Exclusion: Look for openings that the mice can enter your home. They can enter through cracks in foundations, floors or walls. A mouse can fit through a vey tiny opening due to their soft cartilages. They can also squeeze through small gaps around utility lines and drainage pipes. All openings greater that 1/4″ should be sealed to exclude mice. It may be difficult to find all openings since mice can enter through such small openings.
For more information, exclusion tips will help detect possible entry points.
Mouse Control: After inspecting for signs of mice activity, set mouse traps or place mouse bait in the detected areas.
Setting mice traps or placing out mouse bait are the most trustworthy methods of controlling mice populations.
If this does not work remember to contact Pest Disturbers.
Reasons to contact Pest Disturbers your pest control expert.
With 10 Years of experience in pest control-this brings peace of mind as we know how to take care of your situation.
We are your pest professionals and are fully trained to understand your immediate issue and investigate the cause of the problem to prevent in future.
Pest Disturbers staff are fully qualified, licensed pest controllers and follow Australian standards.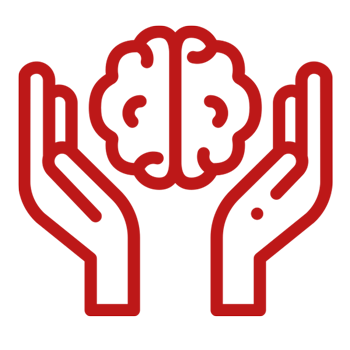 Our experience allows us to be very careful inside your house and work with family members, to achieve the desired outcome-the removal of pests.
Testimonials from our valued clients
Positive: Professionalism, Punctuality, Quality, Responsiveness, Value
Michael is very professional and reliable. We highly recommend him to anyone for pest control. Thank you
Positive: Professionalism, Punctuality, Responsiveness
Called Michael after 5pm, and he came out within 90 minutes the same evening to treat the wasp infestation.  Professional, responsive, couldn't have been happier.  Thanks Michael.
Positive:Professionalism, Punctuality, Quality, Responsiveness, Value
Highly recommend Michael at Pest Disturbers. Have used him a number of times and not only does he do a fantastic job but he is always extremely professional, reliable and polite. Would not hesitate to use again.
Positive: Professionalism, Punctuality, Quality, Responsiveness, Value
Michael came out within a few hours of calling him for our bee issue. He was extremely friendly and thorough. Highly recommended… we will definitely be asking him to come back for our yearly pest control from now on!