Looking to remove ants from your house immediately.  We can help.
We do not recommend you try and remove the ants yourself.  We have professional ant control people, who can fix this issue your ant issue.
There is a large variety of ants in Melbourne and we help identify them. We will then remove ants from your premises.
We service all of metropolitan Melbourne.  With a team of experienced pest control experts.
Reasons to contact Pest Disturbers your pest control expert.
With 10 Years of experience in pest control-this brings peace of mind as we know how to take care of your situation.
We are your pest professionals and are fully trained to understand your immediate issue and investigate the cause of the problem to prevent in future.
Pest Disturbers staff are fully qualified, licensed pest controllers and follow Australian standards.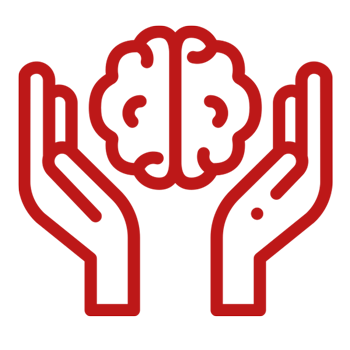 Our experience allows us to be very careful inside your house and work with family members, to achieve the desired outcome-the removal of pests.
We also remove the following pests.
Spiders

Bed Bugs

Bees

Moth
Wasps,

Beetles

Cockroaches

Weevils
We Offer a fast Service to All Suburbs for All Pests
To find out how to remove ants yourself, click here
Read our great Google reviews about the Ant Removal service we offer our clients.
Fab Cutrona
04:52 16 Jan 22
Meaghan Coyle
05:02 03 Jan 22
Michael was very helpful. He explained the treatment and how it works, turned up on time, was very thorough in his assessment and treatment of the problem, and provided excellent after-care. Highly recommend this service.
Kevin Zhang
03:39 02 Jan 22
Very professional service. Attended on time. Recommend to all sorts of pest issues.
Kurosaki Ichigo
01:59 02 Jan 22
Michael rang me the very next day, I was very pleased with the responsiveness. He is professional and patient to explain the situation and process. He took the time to listen and understand the specific problem I have before suggesting a solution. Thanks mate and hope you have a great year ahead. 😉
Stephanie Charalambous
01:26 02 Jan 22
Hung Nguyen
19:05 11 Dec 21
Liam Lowther
20:36 30 Nov 21
Been using Micheals services for serval years for my cafe, always an excellent job keeping maintenance of pest control. Attention to detail is 100%. Used for home services too. Recommend to all.
Chris Nikolakopoulos
09:21 29 Nov 21
We used Michael to spray our house to rid of spiders and also when we had rodents in the roof. On both occasions he was super professional and got rid of the rodents in one day!
Anton Sosic
03:23 23 Nov 21
We had a black ant issue at our property. Michael told us how to prepare prior to his visit. As ideal conditions were only going to occur on a Public Holiday he even came out and did his call on that day.Highly recommended.
Michael Butler
01:47 18 Nov 21
Fantastic service. Promptly respond to requests. Excellent results from their labours. Michael is a blessing to deal with
Had nest of bees inside my house and also another outside. The prompt attendance and removal of the bees was really appreciated. Highly recommend Pest Disturbers.
Bzjnki7750
06:33 31 Oct 21
Jesse Feldy
03:00 31 Oct 21
Michael explained everything really well and was very thorough. Thank you so much!
can u get rid of George Stavrakis
Jennifer T (JennyT)
03:48 22 Oct 21
Prompt arrival and fully explained the process and what to expect after treatment. Would highly recommend.
Leona Perham
01:19 22 Oct 21
Michael is great, would highly recommend him, very responsive and very easy to talk to he explains everything which can make a scary situation easier to cope with, thank you !!
Desi O'Brien
06:58 13 Oct 21
George Stavrakis - Harcourts Rata & Co
05:32 06 Oct 21
What an awesome experience. Michael is fantastic. Turned up on time. Thorough with what he does. No corners cut. He enjoys his work and is very professional in offering his knowledge into problems and how to combat them.He is already booked in as a regular not only to our property but to our family and friends as well.On the work side of things, property managers say he is great to work with and he communicates well to landlords when dealing with investment properties.
Jackie Booth
08:23 03 Oct 21
Michael visited our house and took care of our rodent problem. It has now been 2 months and we have no sign of any further activity. Michael was extremely professional and lovely to deal with. I would highly recommend him and the business.
Marie Stav
05:39 03 Oct 21
Micheal from Pest Distributers is by far the best in the business. I have had several pest controllers over the years and have found them not to be as thorough and professional like Michael.From the moment Michael is onsite, he is very thorough, very clean and overall is great at what he does. I have never had an issue with him nor any of his services. He's very polite and a very easy to deal withI am very happy and would recommend Michael to all of my family and friends!Thank you for all of your help and keeping myself and my family safe from unwanted pests inside and outside my house!!!
Sam Quigley
05:36 28 Sep 21
Very quick and professional. Caught and disposed of three mice in the first half-hour, and has left all entry/exit points heavily trapped and baited for the next month.
Michael was very prompt and professional. Such a great help, highly recommended Michael for any pest control.
Jill Guascoine
03:20 08 Jun 21
I recommend this business to anyone who is in need for the service. Michael was very helpful and friendly and informative and prompt coming out on the same day and sorting my situation, thankyou very much.
Srinivasan Hari
03:15 05 Jun 21
Ashlee Duggan
05:53 26 May 21
Highly recommended Michael and Pest Disturbers. He is a very professional and lovely man. I had a wasp nest in my backyard that I needed gone, and he completed the job quick and efficiently. Thank you Michael for your hard work, much appreciated.
Mark Allen
01:40 25 May 21
Fantastic service & very professional,Eradicated the rodents we had @ Bauer in Laverton North, disposed of rodents humanely and efficientlyThanks for a great outcome, Pest Disturbers.
Linda Nguyen
06:21 03 May 21
Stuart Skidmore
12:13 30 Apr 21
Michael and team were a fantastic, prompt service and very efficient. They sorted out our rodent problem, would highly recommend them.
Glenda Bye
05:21 27 Mar 21
chris leventis
07:00 21 Mar 21
lesley devlin
10:53 19 Mar 21
Great service and very professional.
Jason Colbey
03:37 17 Mar 21
I like to thank Pest Desturbers for doing a very professional & wonderful job a complete household spray including my garage & shed, i find Michael to be very professional & honest man l am very impressed from his work i will definitely use Pest Desturbers again and i do recommend Pest Desturbers to other people.Well done !!!
Jennifer Arambasic
00:23 16 Mar 21
Michael is amazing, Pest Disturbers I high recommend, came the next day after I called, good value for money, informative, uses great quality products. Will defiantly use him again.
Sonia Edwards
01:43 13 Mar 21
Bibhushit Chaudhary
23:02 24 Feb 21
Nicole Finnsson
07:16 22 Feb 21
milenasav1990
09:09 17 Feb 21
Michael and his team were incredibly kind to deal with, especially if you're terrified by spiders in any which way, they don't make you feel silly. They responded quickly, and were punctual. We were concerned about the chemicals being used, particularly with a baby, but they were really helpful, professional and reassuring. They made sure to talk through all our concerns before going ahead with anything and provided advice on alternative pest control measures we could take, which made us feel more comfortable. They altered the quote and got on with the job. Would absolutely use their services again in the future.
Penny Callaghan
03:40 31 Jan 21
Avgi & Christos Pelekonis
08:45 28 Jan 21
Michael is very professional and reliable. We highly recommend him to anyone for pest control. Thank you
Gareth Arbuthnot
08:29 28 Jan 21
Called Michael after 5pm, and he came out within 90 minutes the same evening to treat the wasp infestation. Professional, responsive, couldn't have been happier. Thanks Michael.
Vargha Zare
06:37 28 Jan 21
Rachael Andrews
23:39 02 Jan 21
Michael was very prompt in replying to my enquiry and was out within 2 hours. He gave a very thorough explanation of what he would be doing and how the treatment would work. His service was thorough, he even noticed one of my air conditioning ducts was severed and that that was why my air con wasn't working properly...and it would've been a great place for the rodents to hide. Michael gave some great tips on what to look for to try and keep the pests out of the house. I feel better already knowing that everything is in place to help us stop the unwanted house guests. Awesome value for money! Thank you.
Luke Bartholomew
08:34 16 Dec 20
Michael and Jim were fantastic to deal with. They treated our pest issues and their communication was excellent. Looking forward to a pest free summer!
justin horne
00:45 14 Dec 20
Sia Koskiris
02:04 12 Dec 20
Alys Easton
10:09 11 Dec 20
Highly recommend Michael at Pest Disturbers. Have used him a number of times and not only does he do a fantastic job but he is always extremely professional, reliable and polite. Would not hesitate to use again.
Benita Morello
10:12 21 Nov 20
Highly recommend Pest Disturbers! Michael is reliable and lovely to deal with. We have been using him for years and will continue to use his services.
Anoop Nash
06:30 19 Nov 20
Very swift service and felt the advice and service was genuine!
Andrew Stapledon
22:05 09 Nov 20
Michael from Pest Disturbers did an amazing job, he is reliable, efficient and very professional. Highly recommended his services, you won't be disappointed!
Claudia Palmisano
22:57 24 Oct 20
Michael came out within a few hours of calling him for our bee issue. He was extremely friendly and thorough. Highly recommended... we will definitely be asking him to come back for our yearly pest control from now on!
Theo Paboukis
11:33 22 Oct 20
Genuine professional and friendly service. Serviced by Michael on several occasions over a few years and he is a pleasure to deal with.
friendly & Good service no disappointed you as customer
The best service. Thank you Michael
Chelsea King
23:09 07 Oct 20
Nicky Paximadis
01:50 07 Oct 20
Paul Philippou
06:27 29 Sep 20
Harry Binakis
06:20 29 Sep 20
Hired the Pest Disturbers to get rid of wasps at my home. They made everything easy for me, job got done quickly and well and the communication with Michael is what you expect from a professional. Excellent service highly recommend!
Justyna Bindas
09:16 20 Aug 19
Micheal did an amazing job helping me out. He came immediately after calling him. I cannot recommend him highly enough. Knowledgeable, honest, friendly and very helpful. Thank you again!
Rosa Thomson
06:34 26 Apr 19
Very happy with the service from Michael, he happened to be in my area when I called him and he was here within 10 minutes. He helped me tremendously with a massive external ant problem, and his treatment was successful. He even treated the trees and footpath down the street from me to make sure he got all the nests, and thankfully within a week there were no longer any sign of ants. Love that there is a 6 month guarantee also. Would not hesitate to recommend him!
Jimmy Christou
01:39 15 Nov 18
Highly recommend. will use again. haven't seen ants around my property in 3 weeks.
Catherine Pepe
22:23 14 Nov 18
Great pest control service. They were very efficient and managed to get rid of an insect problem. We will definitely use them again in the future.
Stephen Premier
22:20 14 Nov 18
Excellent service and really helped out my offices with some insect issues. Very professional and highly recommended
Matt Beaumont
11:31 07 Nov 18
Easy to communicate with and professional, great price and did an exceptional job. Would definitely do business again!
Joseph Minichiello
10:24 07 Nov 18
Thank you Pest Disturbers for your professionalism during your recent callout to my property. You came highly  recommended as the company to use for my pest problem and I too now can highly recommend you to anyone requiring pest control services.
Capital E Bookkeeping
21:12 05 Nov 18
Pest Disturbers have been our Technicians over the last 9-10 years. They are professional, trustworthy, punctual and reasonably priced. Their service is excellent! They eliminate all our nasty little pests in and out of our home, making it comfortable for the children to play freely. We highly recommend them to anyone requiring a pest control service.
Next Reviews
ENQUIRE NOW
FILL OUT THE FORM BELOW